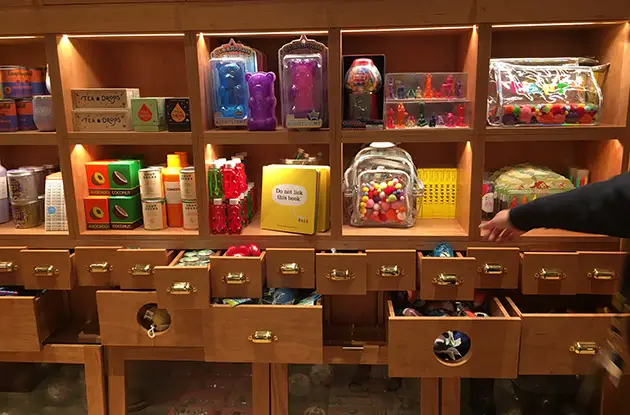 CAMP Toy Store Opens Near Union Square
Get kid-friendly activities sent to you!
Get the Best Family Activities
Sent to You Weekly!
Once your little ones are tuckered out from jumping, dancing, and sliding through the store they can relax with some arts and crafts, with supplies already laid out for them to play with. After some crafting, why not hit the mess hall for some tasty edible bubbles in flavors like Unicorn Tears and Dragon's Fire? While you're deciding which bubble to snack on, join in a sing-along with other campers and create your own tune in the radio room. There's no shortage of activities at CAMP!
CAMP is located at 110 Fifth Ave., Union Square. The front store is open daily from 8am-9pm and the experience is open from 10am-9pm. For a full list of upcoming classes and activities, check out the online schedule.
RELATED: A Month-by-Month Timeline to Plan Your Child's Best Summer at Camp